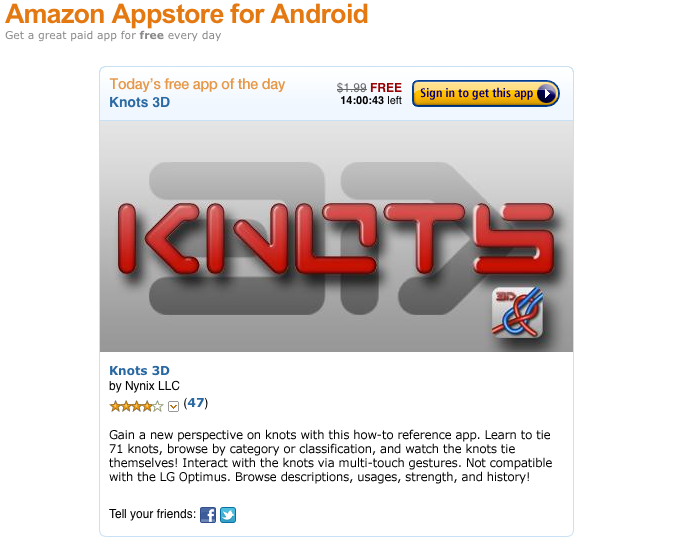 Knots 3D is currently featured as Amazon's Free App of the Day (FAD/FAOTD) for July 18, 2012! If you have an Android device or a Kindle Fire, this is your chance to get a pretty cool app for free!
http://www.amazon.com/gp/product/B00701L5XS?ie=UTF8&ref=mas_faad
This is the full 70+ knot version that is normally $1.99.
Sorry for the short notice, Amazon was originally going to do this promotion tomorrow but bumped it up a day.